Insectarium
The Cimi has an insectarium dedicated to the breeding of a colony of Anopheles stephensi mosquitoes, vector of the Plasmodium parasite, the agent of malaria.
This space allows the breeding of mosquitoes, from aquatic larval stages to adult insects.
This facility has a module entirely dedicated to the infection of mosquitoes by rodent plasmodia (P. berghei, P. yoelii). It is run by highly qualified staff (manager: Jean-François Franetich, assisted by Maurel Tefit and Thierry Houpert).
Our insectarium ensures the routine production of sporozoites, the infectious form of the parasite contained in the salivary glands of infected mosquitoes. The laboratory also has a secure area for the infection of mosquitoes with simian parasites (P. cynomolgi). The production of parasites in our insectarium is central to our basic research on the mechanisms of Plasmodium infection and to the development of new vaccine or therapeutic strategies against malaria.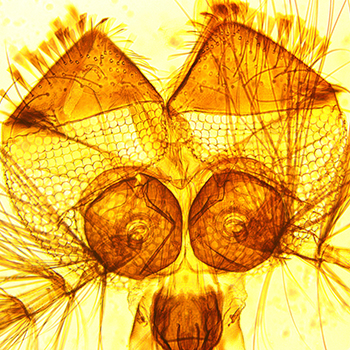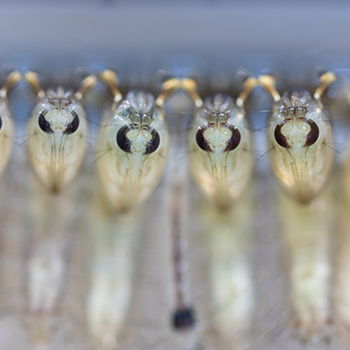 Imaging platform
The Cimi's imaging platform is centred around two microscopes:
The Cimi has a fluorescence microscopy platform for the imaging of living cells, in particular for the study of host-pathogen interactions, or of fixed material. A Zeiss Axio Observer microscope installed in a secure L2 environment allows the observation of living cells, particularly in the context of infection.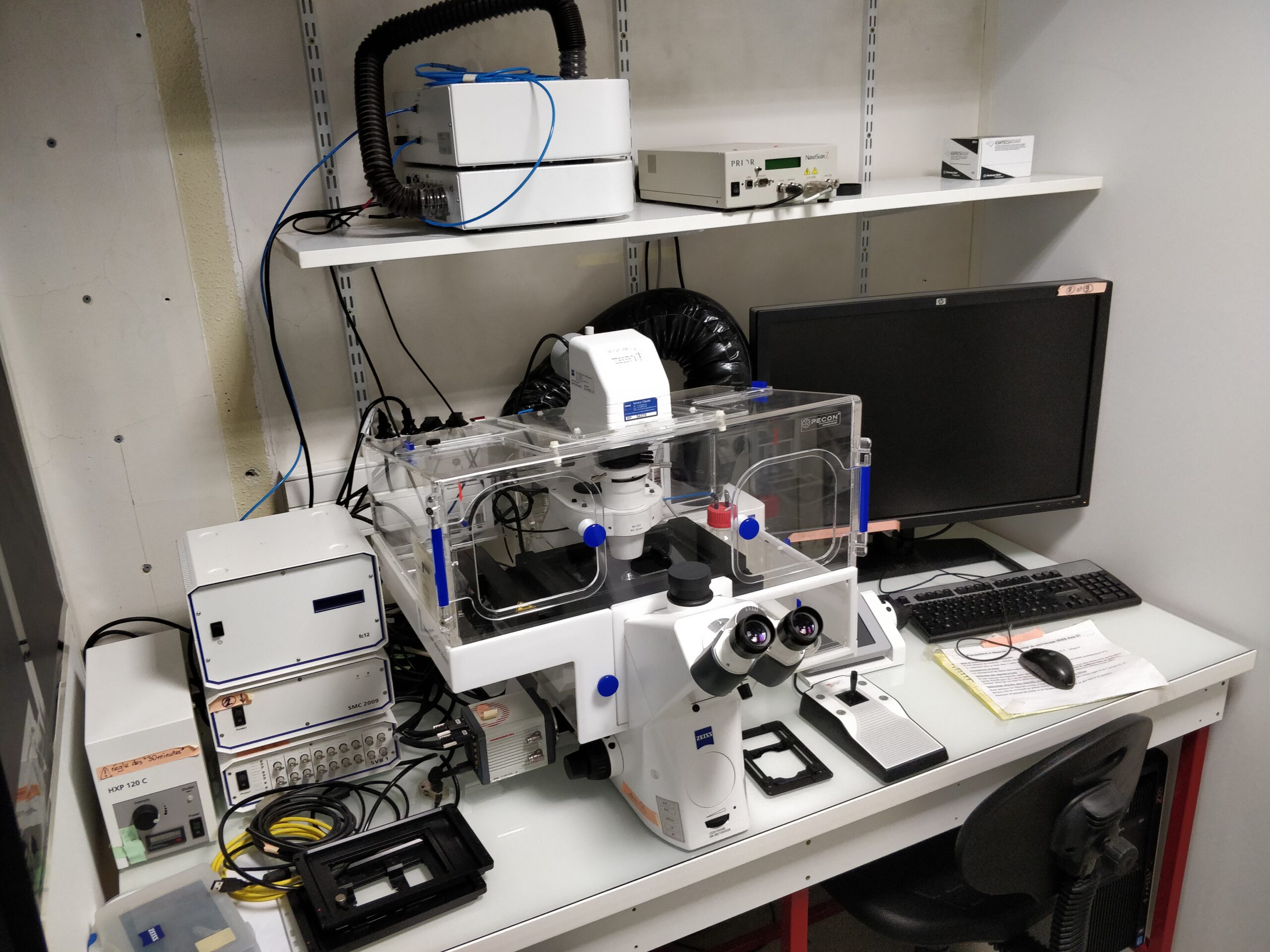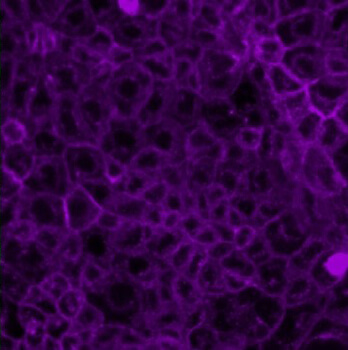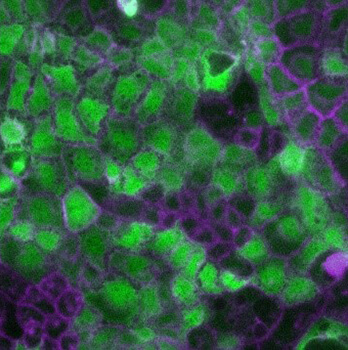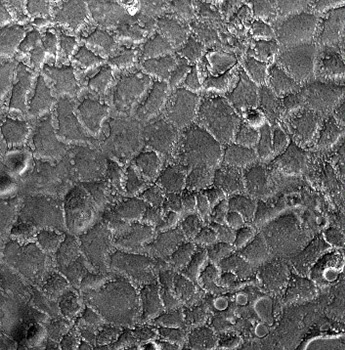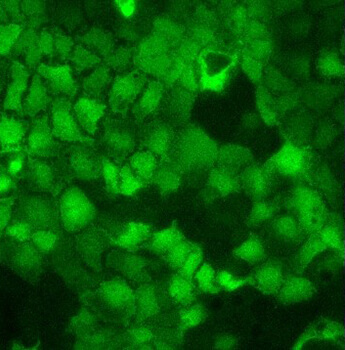 This wide-field microscope is fully automated and equipped with a temperature and CO2 control system for long-term imaging of living cells. It has a range of objectives and filters and allows rapid multi-dimensional acquisitions. The laboratory also has a Zeiss Axio Imager Z1 microscope equipped with an Apotome system, ideal for the analysis of fixed samples. CIMI also has access to a biphoton microscope, located in the UMS28 premises, allowing dynamic in vivo or ex vivo imaging of living tissue.
Equipment
Zeiss Axio Observer
Zeiss Axio Imager Z1- Apotome
Zeiss 7MP two-photon
SIMOA platform
Numerous molecules secreted in biological fluids can constitute biomarkers in a pathological context or for therapeutic monitoring.
In order to enable the precise and sensitive detection of these biomarkers, the Cimi has implemented the Simoa (Single Molecule Arrays) technology, developed by the company Quanterix.
This technique, also known as digital ELISA, allows an ultrasensitive assay on beads, in the order of femtograms/mL (10-15 g/mL), in various biological fluids (serum, plasma, cerebrospinal fluid, bronchoalveolar lavage, culture supernatant).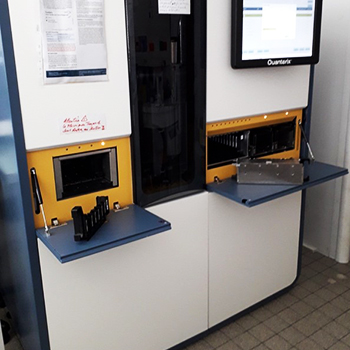 The Simoa HD1 analyser allows fully automated Simoa dosing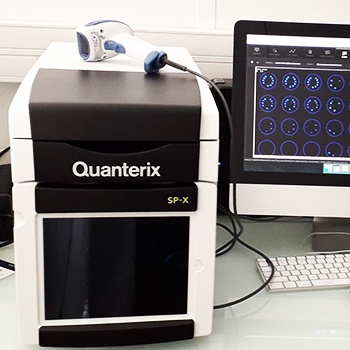 The SP-X system is a highly sensitive multiplex ELISA (up to 10 biomarkers per well).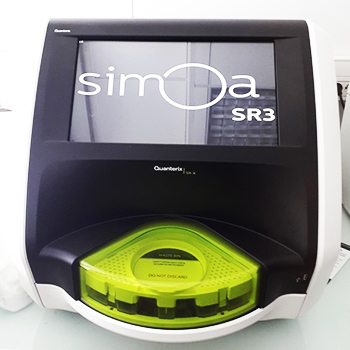 The SR-X system allows ultra-sensitive readings in Simoa multiplex (up to 6 analytes/well)
The Quanterix platform at the Cimi includes three analysers, the SR-X and SP-X systems for simultaneous multiple analyses (up to 10 analytes per well), and an HD-1 system for fully automated assays.
The assay kits are marketed by Quanterix and homebrew kits can also be developed (www.quanterix.com).
The technical platform is open to teams outside the Cimi.
For more information contact: karim.dorgham@inserm.fr, delphine.sauce@sorbonne-universite.fr
The cytometry park
Instruments
Flow cytometry is one of the activities at the heart of many research projects carried out at the Cimi. This technology makes it possible to study the expression of molecules (e.g. proteins, lipids, sugars, DNA) at the level of the cell in order to provide us with information on its functionality (e.g. state of differentiation, activation status, cell survival and proliferation).
The principle of flow cytometry is to label cells in suspension with a molecule coupled to a fluorochrome (e.g. antibody coupled to phycoerythrin) and then to read the fluorescence emitted after excitation by a laser.
Our cytometry facilities at the Cimi are equipped with a wide variety of flow cytometers (analysis cytometers and cell sorting cytometers) including the latest technologies to perform analyses based on fast and/or multidimensional acquisition systems. Our instruments are managed by highly qualified technical staff.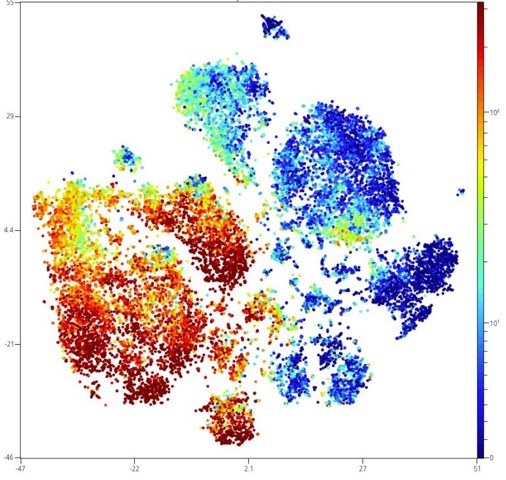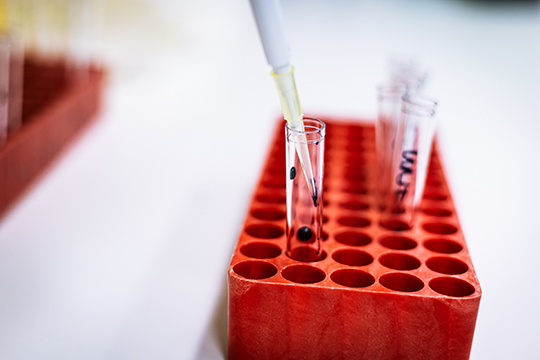 Analytical cytometers :
1 Cytec AURORA spectral cytometer (5 lasers, 40 parameters). Equipment open to reservation by research teams outside CIMI via the CyPS cytometry platform (www.cytometrie.pitie-salpetriere.upmc.fr)
1 BD LSR Fortessa (5 lasers, 20 parameters)
1 Beckman Cytoflex (4 lasers, 14 parameters)
1 DX Flex (3 lasers, 13 parameters)
1 Beckman Cytoflex (2 lasers, 4 parameters)
Cell sorting cytometers :
1 BD Aria III sorter
1 BioRad S3 sorter
Organisation
The cytometry park is managed by a local committee called FlowPil co-led by Drs. Marie-Caroline Dieu-Nosjean and Alexandre Boissonnas, placed under the authority of the Cimi Management Committee. The FlowPil manages the proper functioning and availability of the various instruments, provides solutions to problems encountered by users and ensures a technological and strategic watch to adapt our cytometry equipment to the needs of our research.