Immune
microenvironment and
Immunotherapy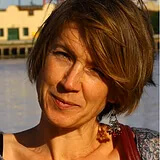 The Team "Immune Microenvironment and Immunotherapy" includes scientists and clinicians with strong and complementary expertise in tumor immunology and immunotherapy in patients and mouse pre-clinical models. Team members are also involved in teaching and collaborate with hospitals and pharmaceutical companies at international level.
Based on our pioneering work describing the presence and the favorable prognostic value of Tertiary Lymphoid Structures (TLS) in cancer patients, with an in-depth analysis in lung cancer, our core focus is to advance research in the understanding of the cross-talk of TLS with the tumor microenvironment in lung and head/neck cancer patients and their manipulation in pre-clinical models.
Keywords : Tertiary lymphoid structure – Human and murine tumor immunology – T and B cell immunity – Therapeutic manipulation of TLS – Curative vaccination – Lung and head and neck carcinomas
Our research focus on 3 axes
1. Analysis of the immune functions of Tertiary Lymphoid Structures (TLS)
Our work has highlighted that the presence of TLS correlates with T-cell activation, Th1 phenotype, and cytotoxic orientation, and is required to license the prognostic value of tumor-infiltrating CD8+ T cells. Moreover, TLS-B cells correlate with the presence of plasma cells secreting antibodies against tumor antigens.
A specific focus is now to decipher the relationship between TLS, the molecular characteristics of tumor cells, and the functionality of B and T cell subsets in the tumor microenvironment in order to identify critical immune cell cross-talks involved in the development of efficient anti-tumor immunity.
2. Characterization of cells and molecules controlling TLS induction and maintenance
Our studies are aimed at exploring the cellular and molecular determinants that are critical in the induction and maintenance of TLS in the tumor microenvironment (lung and head and neck carcinomas).
By combining cellular and molecular approaches in mouse models and using human tumor biopsies, our goals are: i) to define the cell population(s) that are involved in the genesis of TLS under various inflammatory conditions; ii) to evaluate the role of neo-vasculature and nerve fibers in the making and maintenance of TLS; iii) to define soluble and membrane molecules that participate to TLS genesis.
3. Development of TLS-based immunotherapies
The presence of TLS in a large number of solid tumors has been associated with a more favorable prognostic.
Thus, the capacity of generating and maintaining functional TLS in the tumor microenvironment (TME) represents an attractive new immunotherapeutic approach to control tumor growth and possibly cure patients by inducing a potent long-lasting immune surveillance against cancer cells.
We are currently developing antibody (Ab)-based fusion molecules and other Ab formats to trigger/reinforce the presence of functional TLS in the TME. Their ability to recruit and stimulate tissue-lymphoid inducer like cells (LTi-like cells) in various models as well as different lipopolyplexe- and virus-based routes of in vivo administration are studied.
The opportunities
Identification and engineering of molecules that induce TLS neogenesis and stimulate their anti-tumoral role
Antibody-based combination therapy leading to reshaping the tumor microenvironment
Optimization of anti-cancer immunotherapy based on new therapeutic vaccines
Search of new prognostic and predictive biomarkers of cancers
Publications
1.
Kassem S., Diallo B.K., El-Murr N., Carrié N., Tang A., Fournier A., Bonnevaux H., Nicolazzi C., Cuisinier M., Arnould I., Sidhu S.S., Corre J., Avet-Loiseau H., Teillaud J.-L., van de Velde H., Wiederschain D., Chiron M., Martinet L., and Virone-Oddos, A. (2021) SAR442085, a novel anti-CD38 antibody with enhanced anti-tumor activity against Multiple Myeloma. Blood, in press.
2.
Gamain B., Brousse C., Rainey N., Diallo B.K., Paquereau C.-E., Desrames, A., Ceputyte J., Semblat J.-P., Bertrand O., Gangnard S., Teillaud, J.-L., and Chêne A. (2021) BMFPs, a versatile therapeutic tool for re-directing a pre-existing Epstein-Barr virus antibody response towards defined target cells. Sci Adv., in press.
3.
Dieu-Nosjean M-C. (2021) Chapter « Tumor-associated lymphoid structures: a cancer biomarker and a target for next-generation immunotherapy », Book « Tumor Microenvironment, Novel Concepts » edited by Dr. A. Birbrair. Springer Nature series entitled « Advances in Experimental Medicine and Biology ». Springer edition. eBook ISBN: 978-3-030-73119-9, Print ISBN: 978-3-030-73118-2. doi.org/10.1007/978-3-030-73119-9_3
4.
Germain G., Devi-Marulkar P., Knockaert S., Biton J., Kaplon H., Letaïef L., Goc J., Seguin-Givelet A., Gossot D., Girard N., Validire P., Lefevre M., Damotte D., Alifano M., Lemoine F., Steele K.E., Teillaud J.-L., Hammond S.A. and Dieu-Nosjean M.-C.  Tertiary lymphoid structure-B cells narrow regulatory T cells impact in lung cancer patients. Frontiers Immunol. 2021, March 08;12:article 626776. doi.org/10.3389/fimmu.2021.626776
5.
Domblides C, Rochefort J, Riffard C, Panouillot M, Lescaille G, Teillaud JL, Mateo V, Dieu-Nosjean MC. Tumor-Associated Tertiary Lymphoid Structures: From Basic and Clinical Knowledge to Therapeutic Manipulation. Front Immunol. 2021; 12:698604. doi: 10.3389/fimmu.2021.698604
6.
Regard L., Martin C., Teillaud J.-L., Lafoeste H., Vicaire H., Ladjemi M.Z., Ollame-Omvane E., Sibéril S., and Burgel P.-R. (2021) Effective control of Staphylococcus aureuslung infection despite tertiary lymphoid structure disorganisation. Eur Respir J., 15;57(4):2000768. doi: 10.1183/13993003.00768-2020.
7.
Casadesús A.V., Deligne C., Diallo B.K., Sosa K., Josseaume N., Mesa C., León K., Hernández T., Teillaud J.-L. (2020). A rationally-engineered IL-2 improves the antitumor effect of anti-CD20 therapy. Oncoimmunol 2020. 9(1):1770565. doi: 10.1080/2162402X.2020. 1770565.
8.
Milcent B., Josseaume N., Petitprez F, Riller Q., Amorim S., Loiseau P., Toubert A., Brice P., Thieblemont C., Teillaud J.-L., and Sibéril S. (2019) Recovery of central memory and naive peripheral T cells in Follicular Lymphoma patients receiving rituximab-chemotherapy based regimen. Sci. Rep. , 9(1):13471. doi: 10.1038/s41598-019-50029-y.
9.
Milcent B., Josseaume N., Riller Q., Giglioli I., Rabia E., Deligne C., Latouche J.-B., Hamieh M., Couture A., Toutirais O., Lone Y.C., Jeger-Madiot R., Graff-Dubois S., Amorim S., Loiseau P., Toubert A., Brice P., Thieblemont C., Teillaud J.-L., and Sibéril S. Presence of T cells directed against CD20-derived peptides in healthy individuals and lymphoma patients. Cancer Immunol Immunother 2019, 68(10) : 1561-1572. doi: 10.1007/s00262-019-02389
10.
Althammer S., Heng Tan T., Spitzmüller A., Rognoni L., Wiestler T., Herz T., Widmaier M., Rebelatto M., Kaplon K., Damotte D., Alifano M., Hammond S.A., Dieu-Nosjean M.-C., Ranade K., Schmidt G., Higgs B., Steele K. Automated image analysis of NSCLC biopsies to predict response to anti-PD-L1 therapy. J. ImmunoTher Cancer 2019, 7(1):121. doi: 10.1186/s40425-019-0589-x.