Immunopathogenesis
of viral infections
and immune aging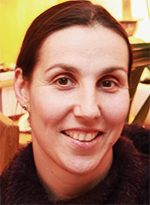 Establishing the impact of chronic infections and inflammation in immunosenescence is relevant to our understanding of its consequences for the health of older people.
The study of the ageing immune system is a growing area of research, but our knowledge of the cellular and molecular changes underlying the decline in immune function with age remains limited.
We are therefore conducting comparative studies of immunological and inflammatory attributes in settings with signs of immune ageing, including advanced age, certain viral infections, and reduced thymic activity.
We learn from each of these models to better understand immune ageing.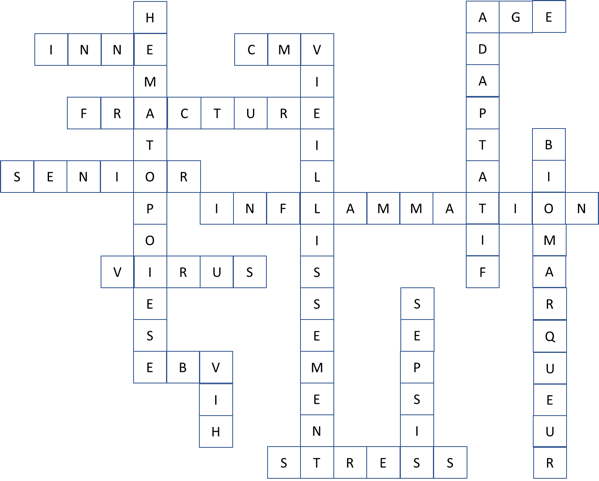 Our research focus on 3 axes
Immunosenescence
Inflammation & acute stress
Biomarkers
Viral Infections
Translational research
Human Immunology
1. Immune aging & antiviral responses
Characterisation of immunosenescence:
Life expectancy in Europe has almost doubled in the last century. Nowadays, it is common to live beyond the age of 75. However, advanced age is often accompanied by an increase in chronic diseases, leading to a significant decline in quality of life. This phenomenon, known as immunosenescence, is thought to be directly related to the decline of the immune system with age, which makes individuals more susceptible to disease and increases morbidity and mortality.
Since the accumulation of functionally impaired leukocyte populations and the loss of naive immune cells have been described as the main feature of an ageing and weakened immune system, we aim to further characterise the subtypes affected by age and/or CMV infection. This will determine an immune signature encountered in ageing that may help clinicians to define vulnerable patients.
2. Regulation of host-pathogen relationships
Impact of stress on the immune system:
Physiological ageing is associated with alterations in the immune system within the innate and adaptive compartments. Many links exist between stress and immunity, leading to high levels of inflammation, which are necessary to defend one's integrity but which must be controlled in order to maintain immune balance. Older people are not equal in the face of stress, particularly because of the great inter-individual variability in terms of immune reserve.
A better understanding of the interactions between stress and immunity could allow us to understand the mechanisms involved in the impact of the immune system on resilience after acute stress in the elderly, but also to consider targeted therapies specific to alterations in the immune system in order to improve the prognosis and the management of patients. We are studying these interactions in different acute clinical situations: 1) during a trauma frequently encountered in the elderly: fracture of the upper end of the femur; 2) during a viral infection (influenza and Covid-19); 3) during admission to the intensive care unit (sepsis).
3. Clinical immunology and therapeutic strategies
Immune resource depletion and the role of chronic immune activation:
The main role of haematopoietic stem cells (HSCs) and progenitor cells (PCs) is to produce and replenish the various pools of white and red blood cells.
Under conditions of cumulative stress during life, HSCs exhibit several defects, related to altered metabolism, increased cell death and senescence, eventually contributing to the loss of regenerative and differentiation potential of stem cells, and the decline of immune competence in the elderly. Here, we aim to determine the intrinsic factors that regulate HSC and progenitor deficiencies in the elderly.
This knowledge identifies new therapeutic targets that we are testing to improve the functions of haematopoiesis and thus limit ageing.
The opportunities
Participation in clinical trials
Validation of biomarkers (predictive and prognostic)
Identification of new targets in physiological and pathological ageing
Regenerative medicine
International network of collaborators