Immunity, infection
and cancer of
NK & T cells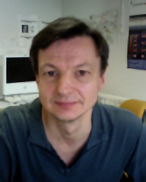 Our team, located in the CERVI building of the Pitié-Salpêtrière Hospital, is composed of personnel from different EPST and hospital-university departments.
Using conventional and innovative approaches, we are interested in unravelling the role of innate (NK cells) and adaptive (T cells) cellular immunity in various human pathologies (viral infections, autoimmune and psychiatric diseases or cancer) in close collaboration with clinical services.
Our studies range from basic research to the development of new vaccine and/or therapeutic strategies.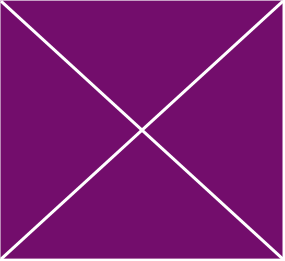 Our research focus on 3 axes
Cellular immunity
NK responses
Host-pathogen relationship
Human pathologies
Emerging viral infections
Cancer in the immunocompromised
1. Cellular immunity and chronic diseases
To study the role of cellular immunity and in particular innate immunity during the chronic phase of a disease, we use different infectious (HIV, ..), autoimmune (Lupus & anti-synthetase syndrome) and psychiatric diseases as models.
In the case of HIV-1 infection, we demonstrated that the ligand of an activating receptor (NKp44L) that we identified was uniquely induced by HIV on the surface of uninfected CD4+ bystander T cells, making them more susceptible to NK cell-mediated lysis; suggesting a deleterious role for NK cells in the viral escape mechanism to preserve the viral reservoir.
By identifying the viral motif responsible for this condition, we were able to develop a vacinal strategy that is currently being tested in the clinical phase. Preliminary work in other chronic diseases suggests that similar strategies could be used.
2. Cellular immunity and emerging diseases
The last few decades have been particularly marked by the emergence or re-emergence of viral pathologies, as demonstrated by the recent epidemics of haemorrhagic fevers, arboviroses or COVID-19. Since 2006, our team has been interested in unravelling the role of cellular immunity in these emerging infections.
Thus, in collaboration with teams in Gabon, then in Sierra Leone and Brazil, we have carried out various studies, including recently on SARS-CoV-2, which took part in the first demonstrations of a clonal expansion of so-called "adative" NK cells during these infections associated with a functional uncoupling.
Using Mass Cytometry, we are interested in better characterising these cells and highlighting the signalling pathways that would be involved in the induction of cytotoxic or immunoregulatory functions.
3. Cellular immunity and cancer in the immunocompromised
Immunodepression is the consequence of a chronic infection with a virus such as HIV, or can be induced to avoid transplant rejection.
In patients who are immunocompromised, the development of different types of cancer is more frequent. Through different clinical studies of HIV-1 infected patients who developed different types of cancers, we are interested in measuring the impact of treatment with immune checkpoint inhibitors (PD-1, CLTA-4, …) on cellular immunity (T and NK lymphocytes) and the viral reservoir by using innovative approaches based on the characterisation and use of tumour neo-epitopes
The opportunities
Filing of patents
Creation of a biotechnology start-up (InnaVirVax/Minka)
Participation in clinical trials
Participation in expert groups
Publications
1.
Petitdemange C, Maucourant C, Tarantino N, Rey J, Vieillard V. Glycogen synthetase kinase 3 inhibition drives MIC-A/B to promote cytokine production by human natural killer cells in Dengue virus type 2 infection. Eur J Immunol. 2020 Mar;50(3):342-352.
2.
Bennabi M, Tarantino N, Gaman A, Scheid I, Krishnamoorthy R, Debré P, Bouleau A, Caralp M, Gueguen S, Le-Moal ML, Bouvard M, Amestoy A, Delorme R, Leboyer M, Tamouza R, Vieillard V. Persistence of dysfunctional natural killer cells in adults with high-functioning autism spectrum disorders: stigma/consequence of unresolved early infectious events? Mol Autism. 2019;10:22.
3.
Nakid-Cordero C, Arzouk N, Gauthier N, Tarantino N, Larsen M, Choquet S, Burrel S, Autran B, Vieillard V, Guihot A. Skewed T cell responses to Epstein-Barr virus in long-term asymptomatic kidney transplant recipients. PLoS One. 2019;14(10):e0224211.
4.
Wauquier N, Petitdemange C, Tarantino N, Maucourant C, Coomber M, Lungay V, Bangura J, Debré P, Vieillard V. HLA-C-restricted viral epitopes are associated with an escape mechanism from KIR2DL2+ NK cells in Lassa virus infection. EBioMedicine. 2019;40:605-613.
5.
Samri A, Charpentier C, Diallo MS, Bertine M, Even S, Morin V, Oudin A, Parizot C, Collin G, Hosmalin A, Cheynier R, Thiébaut R, Matheron S, Collin F, Zoorob R, Brun-Vézinet F, Autran B; ANRS CO5 IMMUNOVIR-2 Study Group. Limited HIV-2 reservoirs in central-memory CD4 T-cells associated to CXCR6 co-receptor expression in attenuated HIV-2 infection. PLoS Pathog. 2019;15(5):e1007758.