The Cimi brings together
researchers
and hospital practitioners
in the field of immunology and infectious diseases.
The Cimi teams conduct fundamental and translational research on immune responses, host-pathogen interactions, and study the resistance of micro-organisms to anti-infective treatments.
Three major integrated research axes aim to understand the functioning of the immune system, to control immune and inflammatory diseases and to develop new strategies to fight infections:
Immunologie
Inflammation
Adaptive and innate immunity
The Cimi teams study the effector and regulatory mechanisms of the innate and adaptive immune response in physiological conditions, notably ageing, or pathological conditions (e.g. infections, autoimmune diseases, cancers, immune deficiencies, metabolic diseases), or in the context of curative or preventive treatments (notably vaccination).
More specifically, the inflammatory response generated by fungal (Candida albicans, Aspergillus fumigatus), bacterial (Escherichia coli, Klebsiella pneumoniae subspecies) and viral (including SARS-CoV-2) infections are studied with a view to better controlling their clinical consequences. The study of the immune microenvironment in cancers (lung, breast, head and neck) also represents an important research axis within the Cimi.
The in-depth characterisation of the intra-tumour immune infiltrate, its organisation into tertiary lymphoid structures and its prognostic and predictive impact on the response to treatment are analysed on cohorts of cancer patients. The migratory properties of immune cells are also studied at the organismal level in order to understand the consequences of multiple cellular dialogues on the establishment of the immune response. Finally, the analysis of signalling pathways allows us to understand the inflammatory response from a more molecular perspective, with the aim of identifying new therapeutic targets.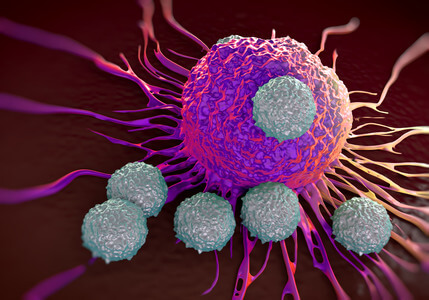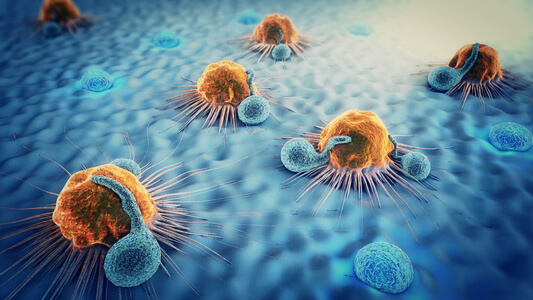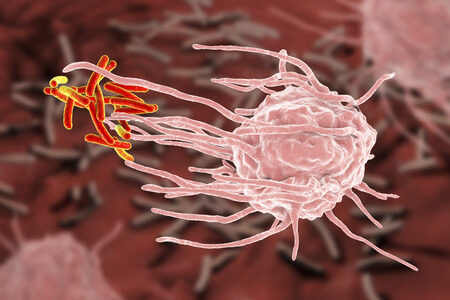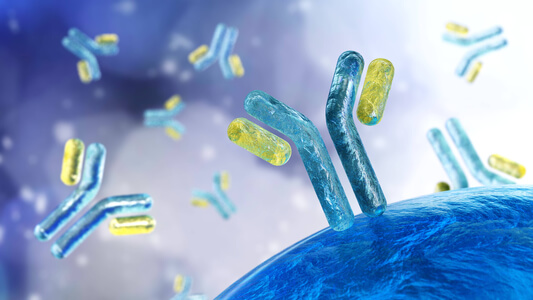 Our expertise and know-how are mainly focused on myeloid cells (monocytes, dendritic cells and macrophages) responsible for the early stages of inflammation and antigen presentation, Natural Killer (NK) cells capable of lysing target cells, and T and B lymphocytes responsible for antigen-specific responses and immune memory.
To carry out these research programmes, the Cimi teams have developed relevant cellular and animal models, use varied multidisciplinary approaches and rely on its large network of clinicians to better understand the effector and regulatory mechanisms of the immune response, identify new molecular players involved in the physiopathology of these diseases and propose new therapeutic targets.
Diseases studied: allergy, lung cancer, head and neck cancer, Covid-19, diabetes, common variable immune deficiency (CVID), selective IgA deficiency, lupus, graft-versus-host disease (GVHD), neurodegenerative disease, pathology of aging, multiple sclerosis.
Interactions
host-pathogen
Translational research
The research conducted at the Cimi covers a wide range of human infectious diseases, responsible for major pandemics such as AIDS, malaria, tuberculosis or Covid-19.
The Cimi develops research programmes on the biology of pathogens, the molecular and cellular mechanisms of infections and on resistance to anti-infectives. The pathogens studied include bacteria (Mycobacterium, Klebsiella), viruses (HIV, Zika, EBV, SARS-CoV-2), parasites (Plasmodium) and microscopic fungi (Candida, Aspergillus). Our work is based on multidisciplinary approaches, combining genetic, omics, cell biology, molecular and structural approaches, in cell or animal models or using clinical samples in close collaboration with the hospital. The Cimi has specific technological platforms, including an insectarium for the study of malaria transmission. Our research aims to improve our knowledge of the biology of these microorganisms and the interactions they develop with the host, at the cellular and molecular levels. In addition to a better fundamental understanding of the pathogens, our work aims to identify new therapeutic targets.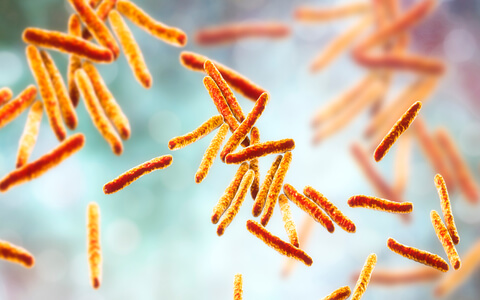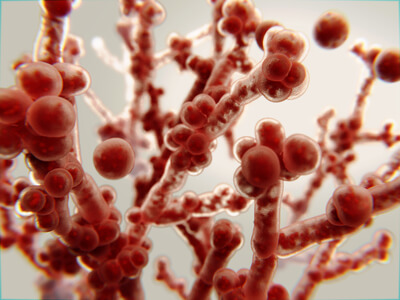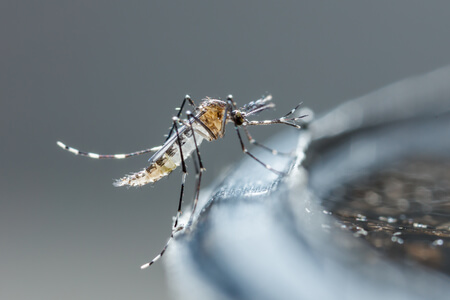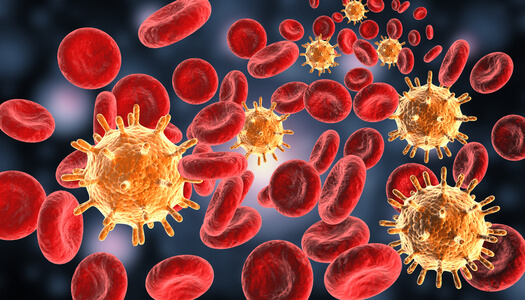 The Cimi teams are also interested in the close relationship between humans and their microbiota. We analyse the effects of the microbiota on the host in physiological (birth, lactation, immune development) or pathological (immunodeficiency, allergies) contexts. We explore the mechanisms that govern this relationship using human cohorts, animal and cell models and these studies extend from the first colonisation of the child at birth to the onset of disease.
Diseases studied: Tuberculosis, Malaria, AIDS, Covid-19, Zika, Candidiasis, Aspergillosis, EBV, Leprosy, Rhinoscleroma, pneumonia, dysbiosis.
Vaccines, biotherapies,
anti-infectives
Preventive and therapeutic strategies
The Cimi develops new preventive or therapeutic strategies, in particular innovative vaccines, new anti-infective compounds, biotherapies or cell therapies. This approach extends from basic research to clinical development.
These strategies target serious diseases (Covid-19, tuberculosis, AIDS, malaria) representing strategic priorities defined in particular by the WHO. This axis is based on fundamental research conducted at the Cimi, and is articulated around clinical research and trials on vaccination, biotherapies and new anti-infectious therapeutic strategies, particularly antibiotics or bacteriophages.
Among the promising therapies, we are interested in the therapeutic use of microbiota, for example by fecal transfer, which would be of interest for the treatment of Clostridium difficile infections, immune-related diseases or as an adjuvant treatment for certain cancers. In this last context, the Cimi's research also aims to modulate the immune response by new immunotherapy strategies based on the use of monoclonal antibodies, fusion proteins or aptamers.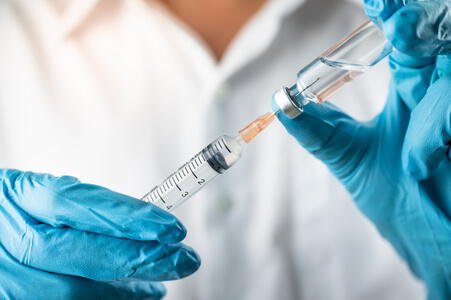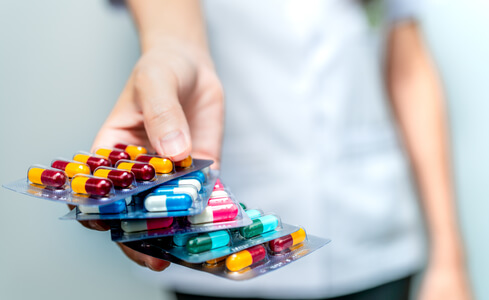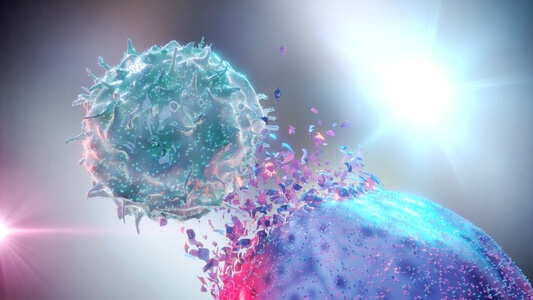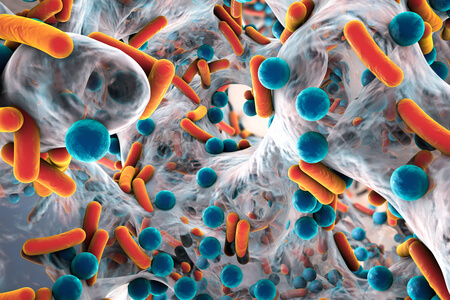 Knowledge of inflammatory and autoimmune diseases as well as cancer and transplantation complements our knowledge of immunology to provide innovative therapies, identification of new therapeutic targets, diagnostic tools, and prognostic and predictive factors.
All these activities are developed in collaboration with hospital departments, pharmaceutical and biotechnology companies.
Strategies studied: anti-tuberculosis drugs, anti-malarial drugs, anti-malarial vaccine, chemokines and cytokines, anti-covid candidate treatment, monoclonal therapeutic antibodies.